Release Notes
Maintenance items, fixes, and new features for CxEngage and CxQM are released as needed throughout the year. This release note reflects changes to CxEngage and CxQM that were made since the last release.
---
You can find release notes for recent releases below.
Historical release notes can be found in the Release Notes Archive.
 
To receive email notifications for

CxEngage

platform issues, subscribe to updates from status.cxengage.com . Please check this page regularly for release details.
---
Important: Following a release, you may need to clear your cache and browsing history for changes to be reflected.
Some updates require a reload of your browser.
In Chrome on Windows, press CTRL + F5.

In Chrome on Mac, press Command + Shift + R.
For best results, after performing a reload, log out of and then log back into CxEngage.
Skylight and CxEngage are optimized for Chrome. Reload instructions may vary for other internet browsers.
---
What's New
Here is a summary of the features and fixes included with the latest release(s).
CxEngage

Release 23.01.21
All Regions
January 21, 2023 12:00 - 15:00 UTC
Update: Added Wrap-Up Indicator (CXV1-28959)
In Skylight, agents can see if another agent is in wrap up status or if they are available for a transfer call.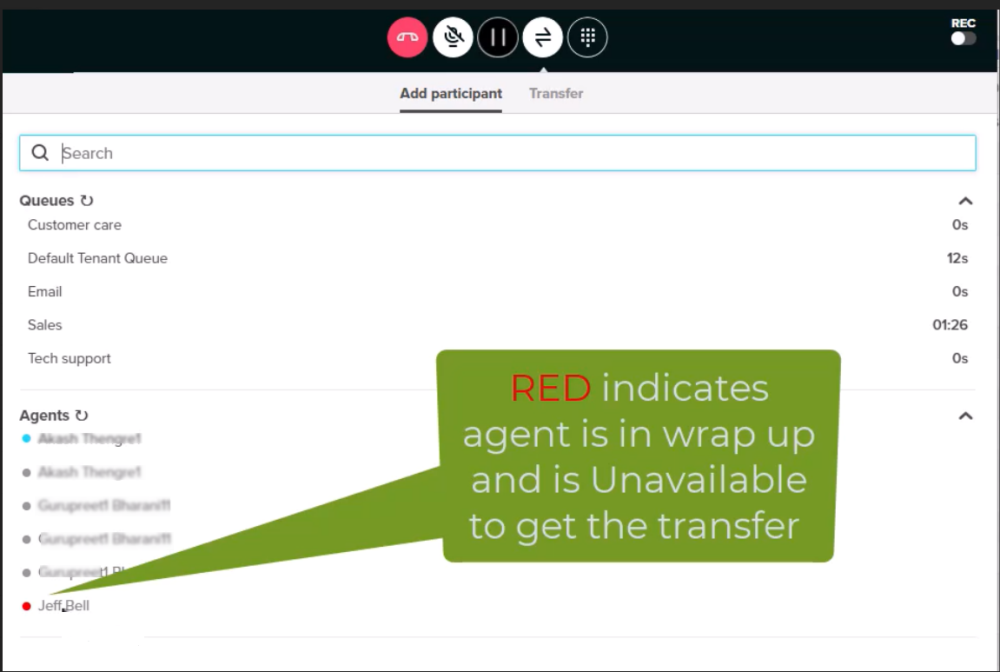 Update: Update OAuth Token in Email Integration and Listener (CXV1-28874)
When you use Microsoft OAuth as the protocol for your Email integration and an access or refresh token is updated, the Microsoft Access Token for the CxEngage Email integration and Listener are automatically updated.
Update: Interaction State Added to Realtime Dashboards. (CXV1-28960)
A new table, Interaction State List, has been added to Reporting > Realtime Dashboards and Custom Realtime Dashboards. This list contains both wrap-up and hold time, along with information such as agent, channel, and call state.

Update: Monitoring Digital Channel Interactions (CXV1-28785)
The Interaction Monitoring page found at Reporting > Interaction Monitoring now includes information for digital channels. You can review multiple messaging interactions at one time; this includes interactions such as web chat and Facebook Messenger.
Some things you may notice include the following:
You can filter the Channel column by "messaging."

You can collapse sections on the page, such as Interactions Detail, Active Participants, and Interaction Monitors so interactions can be found easily.

You can click the End Monitoring button to end a monitoring session quickly.

You can view the digital transcript for the interaction.

Note: You cannot monitor digital interactions in real-time. The transcript is updated every 10 seconds for new messages. As well, messaging interactions are read-only.

New interactions display a blinking red indicator rather than the typical down arrow. After you expand the interaction for the first time, the indicator changes to the down arrow.

You do not have access to attachments that are uploaded by the customer or agent.

When you monitor a voice interaction, the Monitor button for all other voice interactions is disabled.
Known Issue: Currently CxEngage errors when multiple agents attempt to view the same interaction at the same time. This is a known issue and is being addressed.
Fix: Properly Display Text in Report Drop-downs and Column Headers (CXV1-28989)
Previously some reports in CxEngage > Reporting showed only part of the text in column headers and drop-down menus. This has been corrected and the information now displays properly.
Recent Releases
Select a release date for a summary of the features and fixes included with that release.