Release Notes
Maintenance items, fixes, and new features for CxEngage and CxQM are released as needed throughout the year. This release note reflects changes to CxEngage and CxQM that were made since the last release.
---
You can find release notes for recent releases below.
Historical release notes can be found in the Release Notes Archive.
 
To receive email notifications for

CxEngage

platform issues, subscribe to updates from status.cxengage.com . Please check this page regularly for release details.
---
Important: Following a release, you may need to clear your cache and browsing history for changes to be reflected.
Some updates require a reload of your browser.
In Chrome on Windows, press CTRL + F5.

In Chrome on Mac, press Command + Shift + R.
For best results, after performing a reload, log out of and then log back into CxEngage.
Skylight and CxEngage are optimized for Chrome. Reload instructions may vary for other internet browsers.
---
What's New
Here is a summary of the features and fixes included with the latest release(s).
CxEngage

Release 23.04.19
All Regions
April 19, 2023 12:00 - 15:00 UTC
General Maintenance: OAuth Not working when O365 is set to require approval (CXV1-29468)
When updating or creating an email integration with an O365 account, you can view the permissions that Lifesize requires for the CxEngage Email Integration to work correctly. Click the "By signing in with Microsoft you are approving these permissions" link to see the permissions Lifesize requests.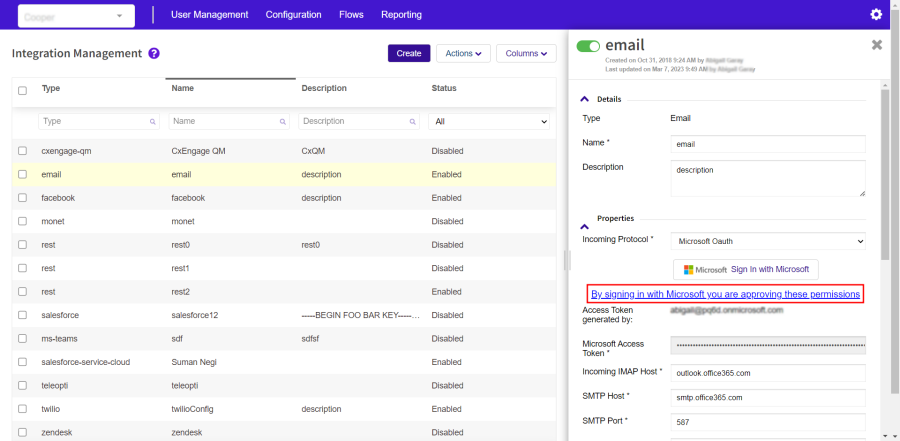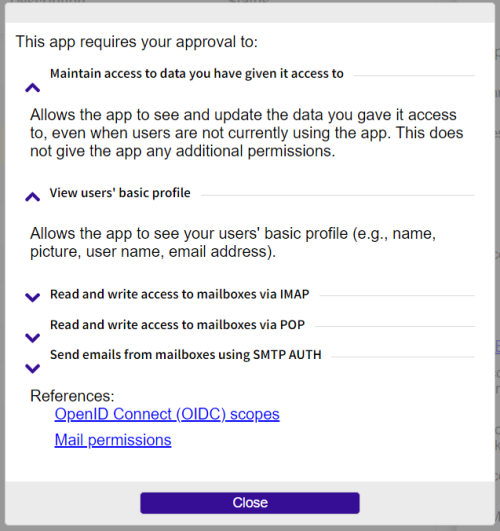 Recent Releases
Select a release date for a summary of the features and fixes included with that release.